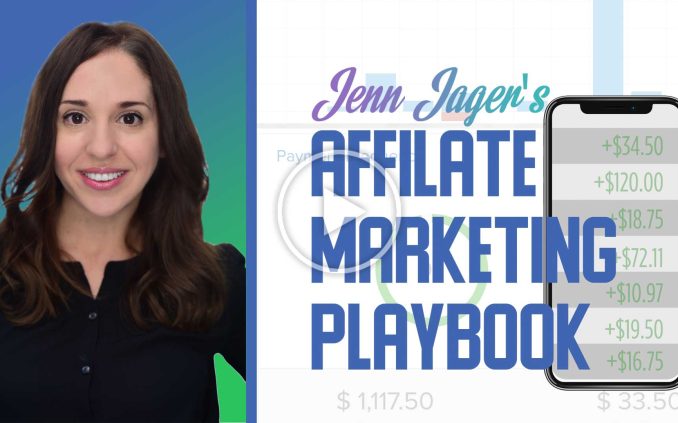 Affiliate Marketing Playbook
$19
Reviewing products is one of the simplest ways to generate income online. Through affiliate partnerships, companies will pay you— yes you!— commissions when you refer customers to their websites and those customers make purchases. In Jenn Jager's Affiliate Marketing Playbook, you learn how to start earning truly passive income by reviewing products on YouTube without building a website, managing an email list or spending any money on advertising. In fact, you don't even need a social media following to start earning money! This webinar delivers practical, step-by-step instructions for finding the right products to review, the process for getting your reviews found and how to convert those views into sales. Jenn Jager's Affiliate Marketing Playbook is a life changing hour that will pay off for years to come.
Buy Now
Tutorial Main Features
What You'll Learn With Affiliate Marketing Playbook

How Do Affiliate Commissions Work?

How to Choose the Right Products

Make Money Without Many Subscribers

How to Produce a Good Product Review Video

The Questions You Must Answer In Your Video

Optimizing Your Video For YouTube Search

The Legal Requirements For Affiliate Marketing

Important Tips for Selling More Product

Creating Multiple Videos with One Product